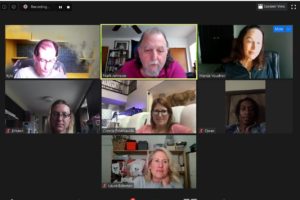 Good Vibes Hypnosis Training now offers Live Online Hypnotherapy Training, or should I say, Live Interactive Online Hypnotherapy Training? This training is different from other online training, because the instructor is right there in real time, not a pre-recorded talking head, a real live person, right there with the students, every step of the way.

I have just been granted approval to offer my entire Hypnotherapy Training online. In the past I did not like the idea of online training, but that is because most online training involves the student watching videos and taking a test, with little to no contact with an actual instructor.
These students are learning to do sessions online from the beginning when they go to the breakout rooms and work with others in the class. The chat feature in Zoom allows them to ask any questions when the question comes to mind, without disrupting the flow of the conversation during the class..
We started teaching hypnosis online back in March 2020 because my students who had signed up for the in person training in Dallas and Atlanta did not want to wait to get started. It has been an amazing journey for all of us. Paving the way for a new way to teach hypnosis over Zoom.
I could go on and on, but I'll include some comments from my students at the end of this post, they can say it better than I can.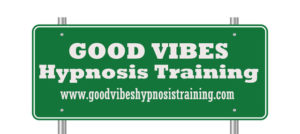 Due to the current environment across the country, we decided to start the training online. This week I got approval to teach 100% online a few days ago so I am still working things out right now. I just finished the initial update of my website, next I need to make plans for the next Live Interactive Online Hypnotherapy Training. I have some dates out there, though I am not sure that will be when we will be teaching.
Please visit Live Interactive Online Hypnotherapy Training  for more information, our next Live Interactive Online Hypnotherapy Training training starts in October 2020.

Comments from Live Online Hypnotherapy Training Students

Benefits of Online Hypnotherapy Training

Expands potential student pool by removing many monetary and logistical restrictions

Saves time – no travel required

Saves money for instructors, students & clients – no travel associated expenses.


No special venue required, or associated costs or issues with scheduling, availability, meals, hotels or transportation

Instructor can address entire group at once, one-on-one or anything in between

Can conduct break-out practice sessions with Zoom without going anywhere or incurring additional costs

Being in one's home environment can reduce external stressors, thus enabling a more profound learning experience

Can share web-based information or any other information with group without need for printed materials or A/V equipment

Ability to record and share the training and hypnosis sessions ensures that everyone has classroom materials available for review to reinforce materials covered

Questions can be asked through shared or private chats and be addressed afterwards without interruption of a particular teaching segment


Prevents potential spread of any air-borne bacterial or viral contagions
Mark has taken the content from the in person training and totally adapted it to the virtual environment. Everyone is experiencing the training is if we were with each other. In fact, because we can all be together virtually we have more people to practice with. We are not limited to those attending the in person with us. I'm grateful to Mark for adapting this training so that we didn't have to wait until the self-isolation is lifted.
I am one of Mark's students. While initially disappointed we had to cancel the Atlanta week, since Day 1, our class has never looked back. We have connected, have had excellent practice sessions in private 'rooms' with Mark able to supervise our work. Zoom is such a powerful platform! Thanks, Mark, for navigating! I have several appointments lined up for the weekend-'and have no qualms about the virtual sessions with them! Amazing!